Author: Dr. Greg Jogensen
---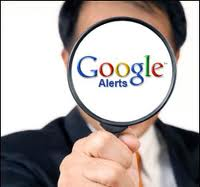 Today's Internet is a vast network of uncensored, uncontrollable information. Anything goes! You can find anything online. You can say anything online. Whether or not you choose to participate, your practice is already online. People are talking about you. Would you like to know what they're saying?Search engines are constantly sweeping the web trying to index any information they can find so that it can be accessed when someone is looking. Even if you don't have a formal website, online directories are automatically including your practice in their database using information from public records, phone listings, memberships, and so on. Not only do they create listings for you without your permission or input, many ask viewers to rate you. These ratings are rarely verified (meaning anyone can write them including your competitors) and are very difficult to get rid of once they are posted.
How can you know when someone is "talking" about you online? Google is the biggest and most widely used search engine available online today. Seven out of ten Internet searches are conducted using Google. Wouldn't it be nice if you could ask Google to notify you every time someone mentions you or your business online? Google will do that for you, and they'll do it for free. Their service is called Google Alerts.
Google Alerts are emails automatically sent to you when there are new Google results for any search word that you choose. In other words, if you want to be notified every time someone online mentions Apple Orthodontics, you could create a Google Alert for the phase "Apple Orthodontics," indicate where you want Google to look (i.e. blogs, news feeds, etc.), how often you want to be notified, the volume of alerts you want to receive, and to which email address you want the results sent. Then imagine that your practice then has a candy buy-back and the local newspaper mentions Apple Orthodontics in a story. When Google sees that reference, it will immediately send you an email with a link to the story in which you are mentioned. Nice!
It goes without saying that every orthodontist should have Google Alerts set up for his own name and the name of his business. You may also want to set up alerts for your colleagues too (just to see what they're up to J ). Some other great uses of Google Alerts are monitoring developing news stories, keeping current on specific products or technologies, or keeping tabs on your favorite sports team. The ability to have Google keeps its eye on the web for you is amazing… besides being easy and free!
To set up your first Google Alert, just search for "Google Alerts" in where else… Google!